Welcome to Placerville Veterinary Clinic
Your Veterinarian in Placerville, CA
Call us at (530) 622-3943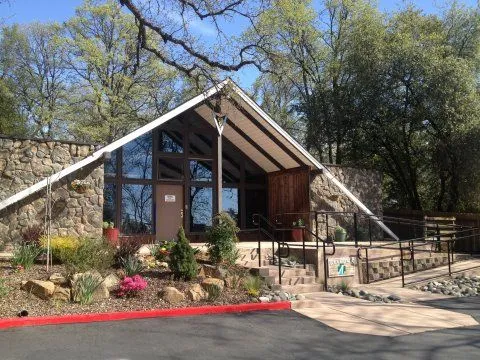 Our Mission
Placerville Veterinary Clinic is a full-service veterinary medical facility, located in Placerville, CA. serving El Dorado County since 1974. The professional and courteous staff at Placerville Veterinary Clinic seeks to provide the best possible medical care for their highly -valued patients. We have the simple idea that our clients expect conscientious, knowledgeable medical care and want their pets to receive from us the same kindness and consideration they receive at home.
We know that every one wants the best possible care for their pets but realize that cost can be a concern. We will provide an estimate of anticipated charges before starting treatment and whenever possible make you aware of alternatives that may be more economical.
We have a number of resources for you to learn about how to take better care of your pets. Browse around and look at our articles. The best veterinary care for animals is ongoing nutrition and problem prevention. If you want to ask a question call (530) 622-3943 or email us and we'll promptly get back to you. Our Placerville veterinarian office is very easy to get to, and you can find directions on our Contact Us page. You can also subscribe to our newsletter which is created especially for Placerville pet owners. In between your veterinary visits, your pet will benefit from you reading these free informative articles.
At Placerville Veterinary Clinic, we treat your pets like the valued family members they are.
Dr. Heather Carmody, Dr. Briar Corder and Dr. Lanae Rothe
Placerville Veterinarian | Placerville Veterinary Clinic | (530) 622-3943
6610 Mother Lode Dr.
Placerville, CA 95667
1076
Placerville Veterinary Clinic
has 1076 reviews & surveys
from

actual clients






Read them all
739
Placerville Veterinary Clinic
has 739 reviews & surveys
from

actual clients






Read them all
294
Placerville Veterinary Clinic
has 294 reviews & surveys
from actual clients


Read them all